Cowboy Country by Motorhome
DENVER | CHEYENNE | MT RUSHMORE | DEVIL'S TOWER | BILLINGS | CODY | YELLOWSTONE NATIONAL PARK | GRAND TETONS NATIONAL PARK
LARAMIE
Visit Mt Rushmore, see Old Faithful and admire the magical rock formations of Arches National Park. A motorhome holiday is a great way to experience at taste of the Wild West and America's incredible national parks.
Highlights

Motorhomes - accomodation and transport in one.

Highlights

Mt Rushmore

Highlights

Yellowstone National Park

Highlights

Grand Tetons National Park
Denver - Cheyenne (94 miles)

Cheyenne - Mt Rushmore (260 miles)

Mt Rushmore - Devil's Tower (116 miles)

Devile's Tower - Billings (295 miles)

Billings - Cody (106 miles)

Cody - Yellowstone NP(102 miles)

Yellowstone NP - Colter Bay Village (40 miles)

Colter Bay Village - Lander (140 miles)

lander - Laramie (223 miles)

Laramie - Fort Collins (65 miles)

Fort Collins - denver (56 miles)
Departs: Monday to Friday 15 May - 15 Sep 2018
*Dates may vary depending the opening dates of campgrounds.
Flights to/from America
1 night hotel accommodation in Denver (double room)
14 days C25 motorhome rental with standard insurance
2000 miles prepaid mileage
Vehicle Provisioning Kit
Comprehensive documentation Kit
Campground fees
National Park
Meals
Fuels, tolls & parking
Airport transfers and to the rental location
The choice of campground is up to you, we suggest the following for location and use of www.koa.com (Kampgrounds of America) or www.nps.gov and www.recreation.gov for national parks to make selections and bookings.
Cheyenne KOA
Mount Rushmore/Hill City KOA
Devils Tower KOA
Sheridan/Big Horn Mountains KOA
Billings KOA
Cody KOA
Grant Village NP Campground
Colter Bay Village RV Park
Sleeping Bear RV Park
Laramie KOA
Fort Collins Lakeside Campground
Price based on 2 people sharing.
Enquire
Cowboy Country by Motorhome

Old Faithful Geyser, Yellowstone NP

Cruise America C25 motorhome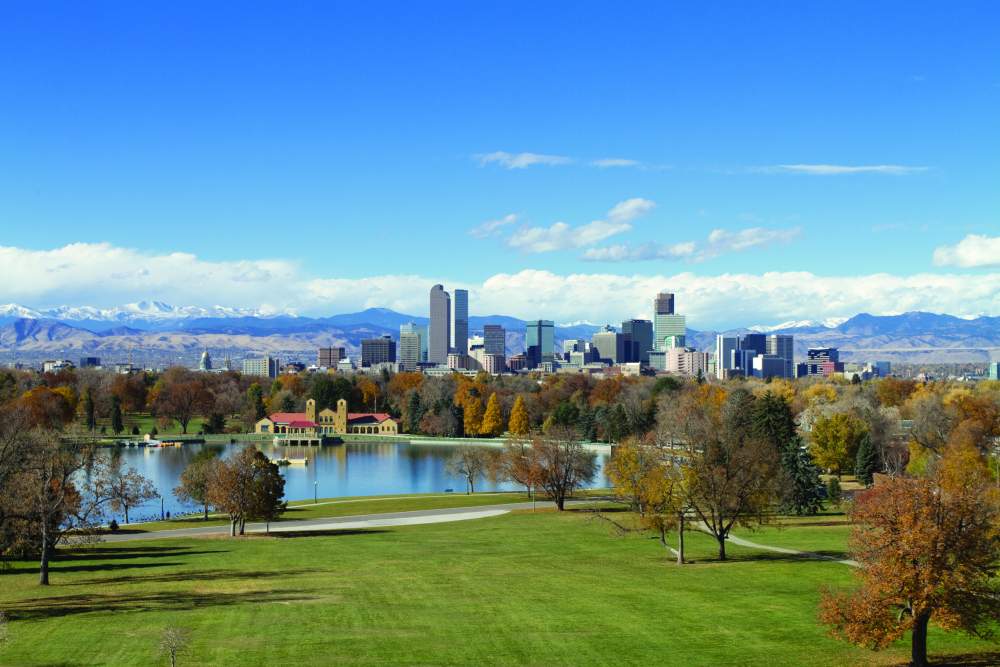 Denver skyline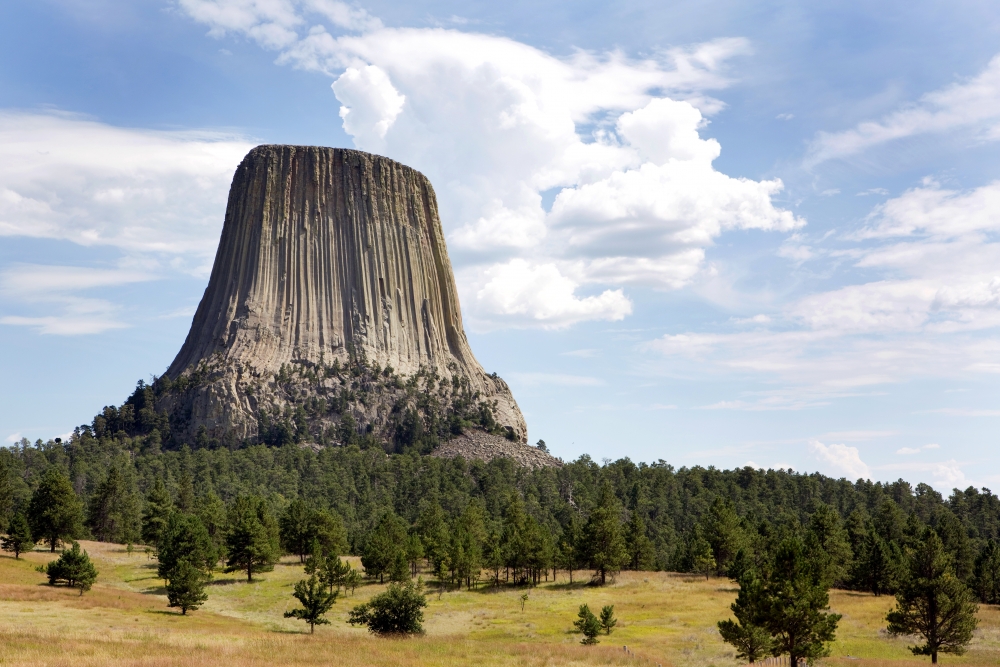 Devil's Tower, Wyoming