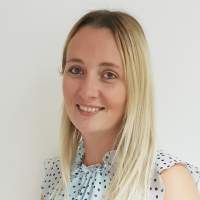 Kim Lunt
Travel Expert Kim.Lunt@fcholidays.com
I'm Kim and I work in the Reservations Department; I've been with First Class Holidays since November 2011 but I've been in the industry since 2001!
Where have you visited?
I've visited some amazing places, including India, the Canary Islands, Balearic Islands, Greece and Spain.
Where's been your favourite place?
My favourite place has to be India, there is nothing quite like the culture and cuisine you find there.
Where's next?
I'd love to visit Canada next… maybe Vancouver or the Rockies. I always see that Vancouver is voted as one of the world's most liveable cities so I'd love to go and put it to the test.
What do you do in your spare time?
My spare time is taken up with my two children with one doing swimming and the other with football. I also like spending time with my girlfriend socialising, going to restaurants and concerts.
You can contact me at kim.lunt@fcholidays.com